How we help our clients increase revenue, reduce churn and the cost to serve through Customer Success solutions that scale.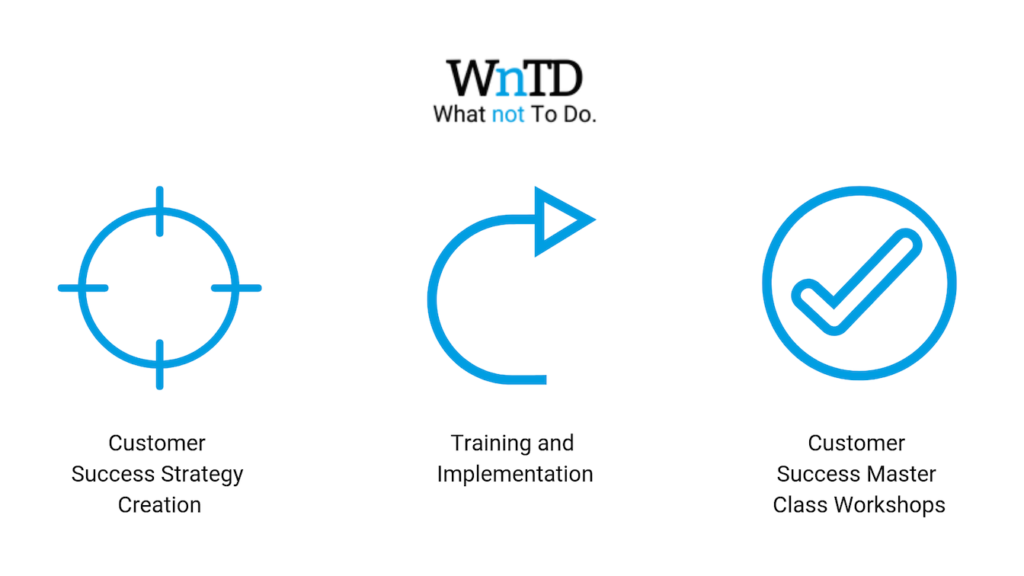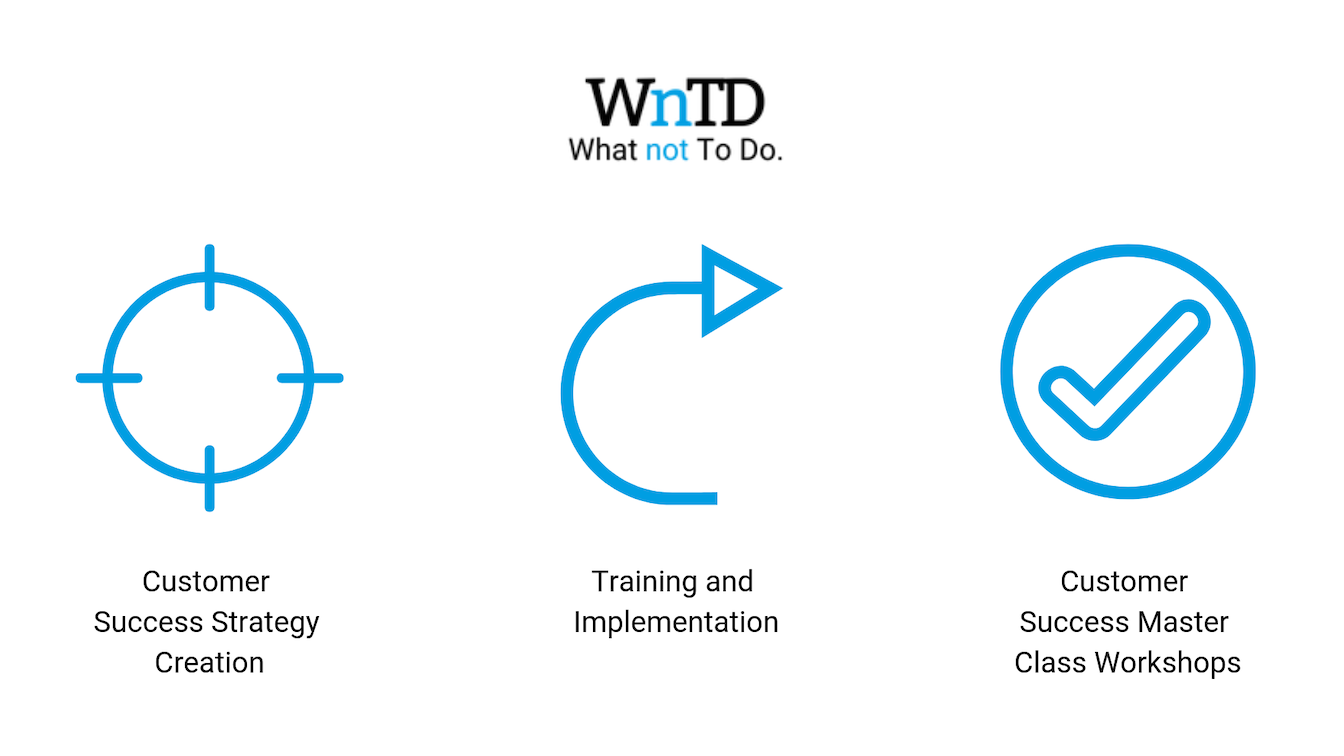 Customer Success Strategy
What We Do:  
A Customer Success strategy can have a profound impact on the health of your business. We analyze, review, create and implement Customer Success strategies that deliver results.
Who We Help:
We work with stakeholders at the executive & senior leadership level and Customer Success leaders to understand your business landscape, the goals of your business and the needs of your customers.
How We Do It:
CS strategy projects have included (but aren't limited to) customer journey mapping, customer engagement framework creation, customer success process improvements, voice of the customer reviews and expansion sales models.
The results of our strategy engagements provide: 
Decreased Churn
Increased Expansion Revenue 
Scalable Customer Success Strategies, Process, and Operations. 
Decreased Cost to Serve
Customer Success Training
What We Do:
We train Customer Success professionals through the Customer Success Master Class Workshop series.
Who We Help:
We have training programs designed for Customer Success Managers, those looking to move into senior and CS leadership roles, CS leaders, as well as Founders and company leaders looking to learn more about Customer Success and create a customer centric culture.
How We Do It:
Our training programs provide students with lessons that give actionable guidance at both a tactical and strategic level. Students come out of the Customer Success Master Class with a methodology and framework that can be immediately put to use. Our Master Class for CS Leaders provides training and guidance on operational, process, and strategic best practice.
The benefits our Customer Success training provides are:

Improved team performance

Professional Development

Improved Organizational Results

What We Do: 
Knowing your churn results is a small part of the battle on churn. The real impact comes from understanding the drivers of churn. Our churn audits include a review of your churn data, identifies gaps in your reporting and provides recommendations on how to improve your reports. Our audits include a comprehensive report on what type of customers are leaving, why and recommendations on reducing churn.
Who We Help:
We work with executive, senior leaders, CS leaders, operations and finance to review, analyze and make recommendations on churn reporting. We work with executive leadership and CS leaders to provide insights and recommendations on churn.
How We Do It: 
We review how you are collecting data and take an inventory of the churn data you have available. We analyze your existing data and provide our results and findings with your stakeholders. Our team will also provide recommendations on data and reporting requirements. 
The results of our churn audit include:
Recommendations on improving reporting and analysis 
Determine the drivers of churn 
Recommendations on reducing churn